Women Power
Women's Day is just around the corner, and what better way to celebrate than by discovering a bunch of Android games with strong female characters? After all, everybody knows women do run the world! We've got a bit of everything: RPGs, puzzle games, and even a very intense MOBA! Keep reading to discover all you need to know about them and enjoy Women's Day with a good old mobile game.

SINoAlice
This RPG is the dark fantasy world creation of the famous Japanese director Yoko Taro and composer Okabe Keiichi Monaca. Traditional tales become real (and cruel), and Alice (inspired by Alice in Wonderland) is here to carry you through tons of different stories in which a different heroine brings peace. That's correct; not one but many strong women!

SINoALICE
5
3.5K downloads
Ancient Secrets of the Mummy
This story-based hidden object game is part of one of the most popular sagas we've recently seen on Android. Amauet is not only brave but also an extremely clever investigator on a mission to discover all the mysteries around ancient Egypt. Expect mummies, pyramids, and of course, a lot of hidden surprises.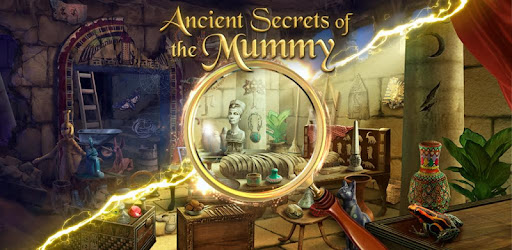 Ancient Secrets of the Mummy
5
996 downloads
Lara Croft: Relic Run
Can we even celebrate Women's Day in the Android world without Lara? She's the perfect example of a woman that can do everything: run, wing, drive, swim, dive.... She's literally giving! Lara Croft has been overcoming obstacles for years in amazing locations through the jungle, the desert, or the mountains. For Lara, danger is just excitement, and we could not celebrate this day without her!

Lara Croft: Relic Run
4.57
551.5K downloads
Mobile Legends: Bang Bang
Mobile Legends: Bang Bang is all about fast-paced action against real players and amazing characters. And that's where Women's Power comes to the battlefield. The list of heroes in Mobile Legends is just outstanding, and we find that the presence of female characters is notable not only with amazing and unique skills but also with the best designs we can expect from a game like this.

Mobile Legends: Bang Bang
4.18
15M downloads
Haunted Laia
Haunted Laia is the fifth episode of the Hidden Town escape game series, and it comes with a lot of brain teasers, puzzles, and mysteries around a disappearance in Hidden Town. Laia will need your help to understand what's going on in this exciting and captivating interactive story. We're sure you'll fall in love with this unforgettable protagonist.

Haunted Laia
0
504 downloads