Among Us
It's been more than one year since Among Us became our Game of the Week. Who would have expected it to take this long to take off? And look where we are now—it's one of the most popular Android games of the last few months.... if not of 2020! We've spent many hours (seriously, a lot) trying to break down the best techniques to succeed as both a crewmate and an impostor. Want to know our conclusions? Keep reading!

Crewmate: Make Friends
Sounds basic... and risky. However, finding someone you can trust can be key for you to succeed. Not only will you have an opinion you can trust during voting discussions, but it can also save you from being murdered: impostors are not likely to kill you in front of another person. The tricky part is how to identify who is trustworthy here, but let's just keep this in mind: identifying who is innocent is as important as identifying the impostor!

Crewmate: The Importance of Visual Tasks
Most tasks in Among Us are not visual, which means no one can see when you are doing them. But there are a few that actually are, like scanning in MedBay. Use these tasks to both identify who is actually doing a task and also to let others know that you're doing a task. This is a great technique to manage our first tip, since once you've seen another crewmember doing a task, it means you can trust them!

Crewmate: Skip
Something I've realized during voting discussions is that people really believe anything. You might want to believe the Earth is flat (lol), but please don't believe that yellow is an impostor just because green said it. Ejecting fellow crewmates is one of the most efficient techniques for impostors to get closer to their goal since, at the end of the day, it's basically killing another crewmate! Don't hesitate to skip if you're not sure during a voting process, as you might be keeping one more person on your side alive.

Crewmate: Look Around
Most of the time an impostor is ejected because someone saw them running away from the body, using a vent, or blatantly killing a person of front of them. And after a few hours playing, I realized that I don't usually see any of this... Why? Well, I tend to be very focused on completing my tasks. VERY focused. So instead, just take a deep breath and try to keep your eyes peeled. You'll be surprised by how obvious impostors can be sometimes...

Impostor: Don't Overuse the Vents
It's way too easy to get spotted using a vent... and as soon as you're seen, you're out. A meeting is called, someone accuses you, and you see the vote count ramp up as you're writing your defense. A vent can be a great escape from a murder scene, but it can also be your sentence, so please only use vents when you need them!

Impostor: Overuse Sabotages
Why? It's just so easy and profitable... First of all, it delays task completion by quite a lot. Everybody will stop what they're doing to solve the problems with the cameras, and so should you! Solve the sabotages you've created in front of someone and remember their color. You'll gain their trust for the next discussion, which can turn some people in your favor. Evil, right?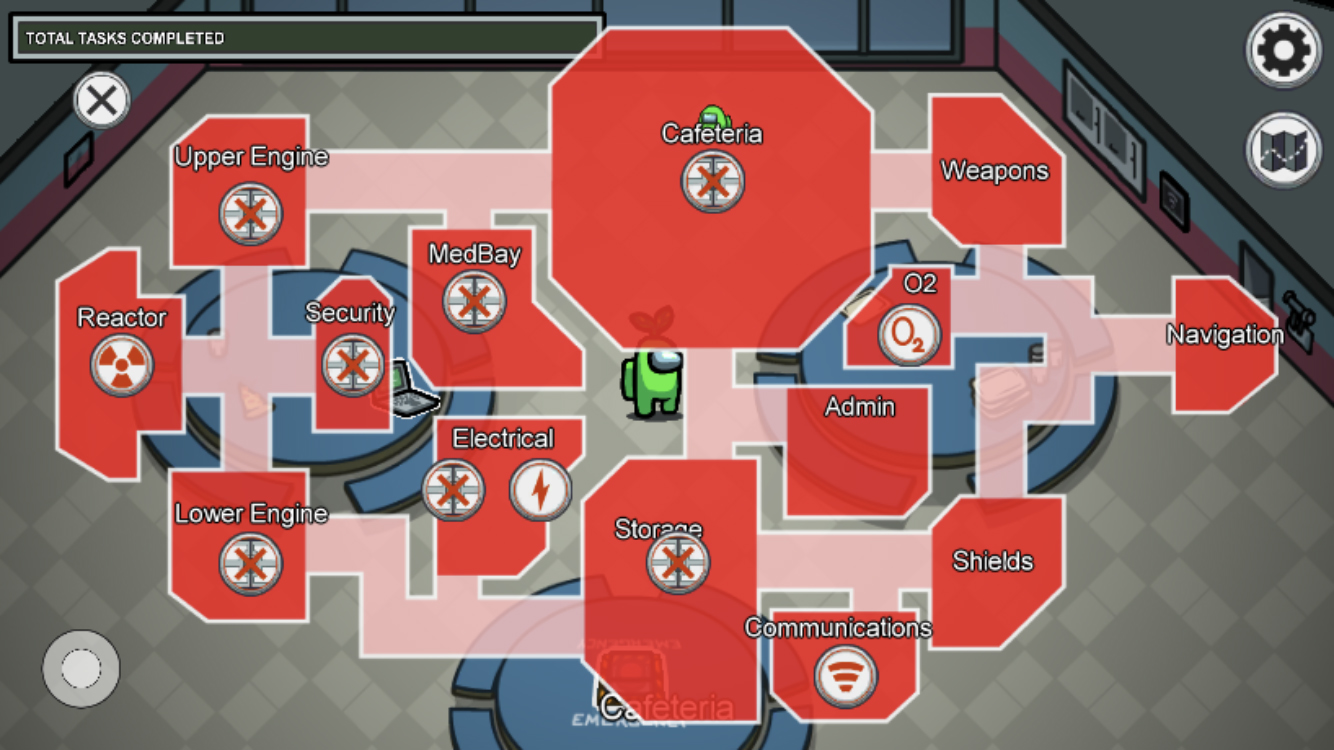 Impostor: Pay attention to Kill Countdown
Only prepare your murder once your counter is on zero, because otherwise you'll spend some unnecessary time being very suspicious and chasing someone. Just calm down, pretend to be fixing some wires, and once you can kill, go for it—but not before.

Impostor: Don't miss the Accusation Train (with bonus)
This one is complex but extremely profitable. You'll notice that sometimes people will accuse a crewmate for some stupid reason: support it. Agree just for the sake of getting another crewmate out. Want to double down? Use the standard sentence: "I'm not sure I can trust you, yellow... I'll vote for green, but if it's not him, you're out next." As soon as green is ejected you just have to call yellow out to promote yet another ejection of an innocent crewmate. Too evil maybe?

Among Us
3.96
8M downloads